Since its humble beginnings back in the early 1990s knocking on the doors of many small to medium technology companies in Sydney, Ingenova has had a wide range of clients in Australia, Japan and Europe in the following areas:
Defence (RAN, Thomson Sintra, Tenix, ADI, CSC)
High Tech Electronics (Seiko Epson, Fujitsu)
Sports Events Technology (Pan-American Games, Sydney Olympic Games)
Public Utilities (Sydney Water, Australian Water Technologies, Sydney Desalination Plan)
Transport (RailCorp, CityRail, Rail Services Corporation, FreightCorp)
Electronic Ticketing (Sydney Opal Card)
Information Technology (IBM, Commonwealth Bank, Westpac, EDS, WorkCover)
Transport Projects
Project Management (TSA Management, Quoin Technology)
More information is provided below about some of this work  performed by Ingenova:

WorkCover NSW – Sharepoint Web Site
MyWorkCover – a web-based portal for WorkCover to deliver customised views of information based on the users profile using Sharepoint
Developed a Business Plan to identify benefits, resource requirements and technological risks.
Developed Technical Specs and Business Requirements
Managed the development of Sharepoint, DotNet, Ajax and Asp Code
Included Project Management of a team of developers and business analysts to deliver solution to support a pilot in the Automotive Industry.


RailCorp – OSCAR Project
Systems Review and Fault Diagnosis
Reliability Centred Maintenance Studies
FMECAs and SHAs
Issue Management Tools
Systems verification reviews
OSCAR Train Operations Manual
Physical Configuration Audits
Practical Completion testing and verification
FRACAS process
Change Management Process
Configuration Management processes


IBM Westpac Account – VPN Remote Access Solution
Delivery of a VPN Remote Access solution and Citrix solution to allow Westpac employees to access their desktop applications from home via their internet connection.
Project Management of a lof IT architects, network engineers and developers.
Stringent security requirements around access and hardening of equipment.
Tight budget and difficult deadlines.

Commonwealth Bank – IT Management Processes
Developed IT&T Management Processes for GroupTechnology
ITIL and COBIT compliant process development
Applications Inventory to establish onwership within CBA
Sarbanes Oxley Audit of CBA and EDS IT applications
Mapping of IT Applications to Business Processes using ARIS to allow CBA to model and re-engineer their business processes.

IBM Olympic Program – Results Management and Document Management
Lotus Notes Document Management System (Pegasus) and Processes
Requirements Authoring and Production Processes
Baseline Configuration Management Processes
Issue Management Tools
Lotus Notes Teamroom Setup and Administration
Process modelling and simulation
English/French Sports Dictionary Management
Software Development Project (MSL, Madrid)
Results System Management (Taekwondo and Boccia)
TV Graphics (SOBO), Internet (IBM, USA) and Scoreboard Interface (Swiss Timing)
Business Process Re-engineering and Design
Volunteer Training and Management for Taekwondo and Table Tennis Olympic Results Team
Volunteer Training and Management for Boccia Paralympic Results Team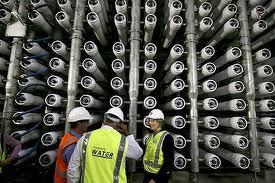 Sydney Water Desalination Plant
Design and establish Project Management processes

Configure web-based system Incite to support processes

Development of work-flow to allow Sydney Water to review and approve design and construction of the plant.
System design of a webcam on-site to allow remote viewing of site activities by Sydney Water.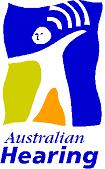 Australian Hearing Services
Business Process Re-Engineering and workshops to devise "to-be" processes.
Risk Analysis of technically complex options (web-distributed business-systems, clinical software, etc)
Logistics Analysis of various business system deployment options
Roll-out Options Analysis
Personal Computer Replacement Policy
Email Policy
Solution Management of various projects which introduced new products/technology/processes to 72 Hearing Centres around Australia.
Management Reporting – designing and building a suite of reports to support the corporate KPIs using Oracle and Business Objects

FreightCorp
Procurement Manual (Hard Copy and Intranet Versions)
Capital Investment Manual (Hard Copy and Intranet Versions)
Training Course Development for Procurement

City Rail – Procurement Manuals
Standard for Producing Engineering Manuals and Specifications

Publications Management Manual

Directory of Publications

Procurement Policies and Procedures

Australian Defence Industries – Technical Manuals
Hydrographic Ship Maintenance and Operator Manuals
FFG Upgrade Tender Preparation

Commonwealth Serum Laboratories – Document Management System
Design of Document Management System
Engineering Management Procedures
Documentation Manual
Document Management Manual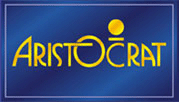 Aristocrat Poker Machines – Service Manuals
USA Video Poker Service and Operator Manuals
NSW Stepper Machine Service and Operator Manuals
Holland Video Poker
European 540 machine
Field Service Documentation
Holland Software Test Procedures.

Australian Water Technologies
Dam Safety Emergency Plans – for 24 Reservoirs and Dams in NSW

Registration Brochure for the 1998 Conference on Dams

Bat Management Plan for the Cataract Tunnel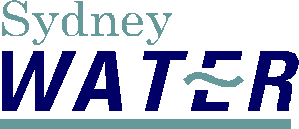 Sydney Water – Dam Operation and Emergency Manuals
Sydney Desalination Plant – Project Management Systems

Contracts Management Manual

Warragamba Dam Operations Manual

Tallowa Dam Operations Manual

Computer Sciences Corporation – Australia
ANZAC Ship Simulator Hardware Maintenance Manual

Production Manuals

NAUTIS Tactical Trainer Hardware Maintenance Manual

Genasys -Australia – Online Help System
Internet Help System for Geographical Information System
Help System for a GIS Development Toolkit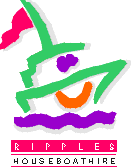 Ripples House Boats – Technical Illustrations
Exploded diagram of the Ripples House Boat for their brochure.